The Hogwarts alumnus is wild and crazed in his new film, Jungle, but can he ever escape his past?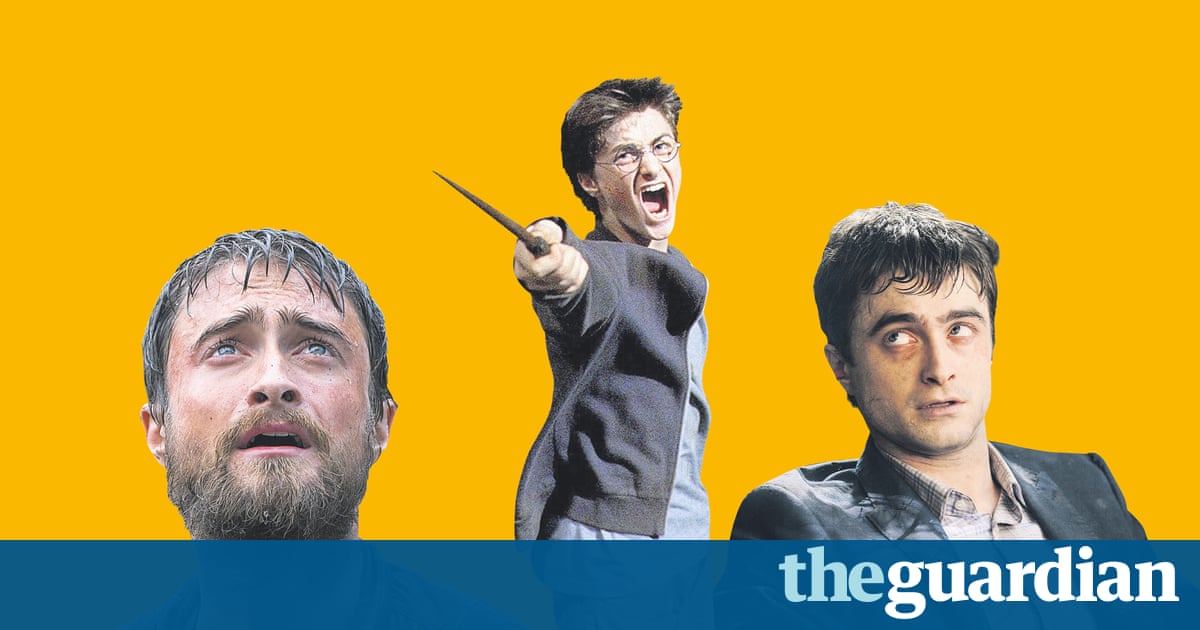 It is no spoiler to reveal that, by the end of Jungle, Daniel Radcliffe is lost in the wild; crazed and screaming at the sky. He doesnt know where he is or even who he is. They shouldve called it Harry Potter and the Crashingly Obvious Metaphor: Radcliffe has been roaming the wilderness seeking life beyond Potter for years.
A familiar route for actors post-big-budget franchise is to throw themselves into the edgiest, least typecast roles. Last year brought the strenuously bizarre Swiss Army Man, in which he played a corpse whose miraculous flatulence and magnetic erection helped Paul Dano out of the wilderness. Radcliffe insisted on appearing in every scene, subjecting himself to myriad indignities in what felt more like a masochistic penance than a career reinvention. Elsewhere, hes tried straight horror (Victor Frankenstein, Horns), indie romcom (What If) and beatnik drama (as Allen Ginsberg in Kill Your Darlings).
While his roles are varied, the process remains similar. Radcliffe busts a gut trying to be un-Potter-like. The celebrity press cries You wont BELIEVE what Harry Potters done now! And the public sighs Meh at the average end product. His only post-Potter hit has been The Woman in Black. None of this is to say hes a bad actor hes had good reviews for stage work such as 2007s Equus but is clearly getting bad advice. You feel sympathy for him, as he was thrust into stardom at a young age, but hes starting to look like the Potter movies Mark Hamill.
Rubbing salt into the wound is Emma Watson, who graduated from Hogwarts with all the requisite qualifications chiefly Defence Against the Dark Arts. Jungle will play on a few dozen UK screens; Watsons Beauty and the Beast for Disney is the highest-grossing of 2017. She has also done her indie gap year, with several flops (The Circle, Regression, The Colony). Plus a modelling career, a degree from Brown University and an UN goodwill ambassador role.
So, whos the exception, Radcliffe or Watson? Looking at the rest of the big seven, as JK Rowling dubbed them, there hasnt been a lot to send an owl home about. Rupert Ron Weasley Grints most prominent role so far has been in an Ed Sheeran music video. Tom Draco Felton, Matthew Neville Lewis and Evanna Luna Lynch all get by as actors. Bonnie Ginny Wright is directing. Those with minimal exposure, such as Domhnall Gleeson, Robert Pattinson and Clmence Posy, are the real breakouts. Is it safe to speak of the curse of Potter? JK had better sharpen her quill because its all pointing to one thing: sequels.
Jungle is in Cinemas from Friday 20 October
Read more: https://www.theguardian.com/film/2017/oct/09/daniel-radcliffe-curse-harry-potter-jungle